September 29, 2021
Tips to Maintain Your Self-Storage Space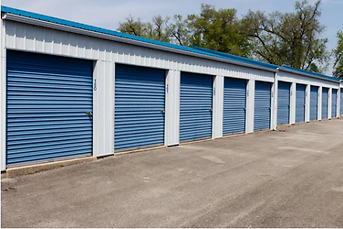 Most of us have so many things scattered around our house that it gives us a really hard time to find the right things at the right time. Self-storage can be a really convenient way of storing all your belongings in an organized way. Self storage is a cost-effective and hassle-free method of putting away all the things that you do not require on a regular basis. This is especially useful when you are running out of space.
When used correctly, storage units can save you from a plenty of trouble and will also keep away a lot of trouble from your life. However, there are multiple things that you keep in mind before opting for self-storage solutions. A few of them have been mentioned for you:
Pack your items smartly: Before you store your things, you must always take the right amount of time in planning how exactly you are going to store everything. This will make it easier for you to get the things when you require them. You must arrange your stuff in such a way that you can remove them whenever you want to do. Do not push all the items into a wall. Always leave a path so that you can take away your required item without having to shift everything.
Select the right storage unit: Storage units have flexible sizes. That is why you need to choose one such storage unit that is appropriate for you. If you just have a few items to store, then you can go for small units while it is wiser to go for large units for storing large items. You must find the storage unit that is appropriately sized for all your requirements. Do not go for a unit that is either too small or too big for you.
Your storage unit should be accessible to you: Location is a really important especially when you keep your things away from your house. So, it is always a convenient option to go for a storage location which is close to your home or your work area. In this way, you will immediately be able to get your items whenever you are in need of them.
Label all the boxes: It is a very good idea to label each and every single box before you store them. This step will make it extremely convenient for you to identify which item you have put in which box. This will help you to get your items without any fuss. This is especially important for your valuable things. Do not depend on your memory as you are quite likely to forget things once they are out of your sight. You can also make a list of all the items that you have stored in the storage unit and keep it with you for safety purpose.
And these are some of the ways to maintain your self-storage space. If you have any other idea in mind, do let us know of them.