February 15, 2023
Storage Unit Space at Chennai | Safe Storage Chennai | Storage Space In Chennai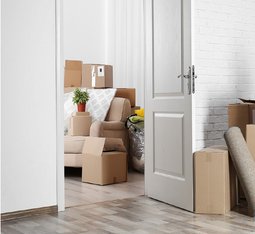 Storage Unit Space at Chennai | Safe Storage Chennai | Storage Space In Chennai
A storage space, also known as a self-storage unit or facility, is a rented space in which individuals or businesses can store items that they no longer have room for on their own property. These spaces can come in a variety of sizes, ranging from small locker-sized units to large spaces that can accommodate the contents of a house or commercial property. They are typically secured with locks and can be accessed by the renter during regular business hours. Some self-storage facilities in Chennai also offer climate-controlled units to protect sensitive items from extreme temperatures and humidity.
The need for storage spaces has grown in recent years due to urbanization, reduction in living spaces and household goods accumulation, and the growth of e-commerce, Storage Space In Chennai has led to an increase in the number of self-storage facilities in many cities around the world, including Chennai, India.
Customer Gets:
o Secure and Modern Infrastructure
o Frequent Focus on Cost Productivity and Process Improvement
o Pickup and Delivery in All major cities
o Inventory Holding and Minimum Rent
o On-time pickup and delivery
o Item-wise inventory management
o 24-hour convenience
o Boundless discounts available for long-term storage over 12 months
You can rent a storage space by contacting any self-storage providers in Chennai. They will ask about your requirement and suggest the best possible space and price. Some providers also have their own website where you can directly make a booking. Before booking analyzes the above said points for hassle-free storing goods storage.
Tags: Storage Unit Space at Chennai | Safe Storage Chennai | Storage Space In Chennai