October 16, 2023
Household Storage Rentals in Chennai|Household Storage Services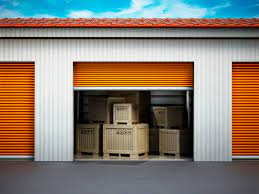 Household Storage Rentals in Chennai Household Storage Services
Repositioning to a different city?
Moving into a fitted-out place?
Looking for space to store occasional decorations?

Whatever the scenario, you can use our household storage service to minimize chaos. Your things will be safe in household storage units until you need them. Household Storage Service offers trustworthy storage for all your needs. We come to your doorstep, pack, move, store, and bring it back when you need it.

Why SafeStorage?

SafeStorage Chennai is a fantastic solution for individuals and businesses looking to protect their valuable possessions and assets. With SafeStorage, you can rest easy knowing that your items are secure and protected from theft, damage, or loss. SafeStorage's advanced security technology, including surveillance cameras and biometric access controls, ensures that only authorized personnel can access your stored items. Additionally, SafeStorage Chennai Self-Storage climate-controlled facilities guarantee that your household goods are kept in optimal conditions, preventing any damage from heat, humidity, or other environmental factors. With SafeStorage Chennai, you can enjoy peace of mind, knowing that your treasured possessions are in safe hands. Whether you're storing important documents, precious family heirlooms, or valuable equipment, SafeStorage is the ideal solution for anyone looking for secure, reliable storage options.
· SafeStorage space on request
· Pay as per usage
· Security is our Promise
· Easy access to your properties
What are the benefits of storage?
· Reasonable rent on household storage space
· Doorstep pickup
· Best introductory offers and professional advice from experts
· Use of top most quality packing materials
· Option of short and long-term household storage solutions
· Appropriately preserved and secure storage facilities
· CCTV monitoring and security are available 24*7
· Integrated with Fire extinguisher and other measures
· We will store the items on wooden pallets
· Pest control is carried out on a regular basis
· Insurance for your valuables storage of household goods
Tags: Household Storage Rentals in Chennai | Household storage services | Self-Storage Chennai | Storage Chennai | Household Goods Storage | SafeStorage