December 13, 2022
Best Motorbike Storage Unit In Mumbai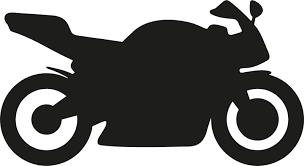 Best Motorbike Storage Unit in Mumbai
Whether you are being deployed overseas or vacationing for a few months using a safe storage unit to store your motorcycle is a great way to make sure that it remains in tip-top shape throughout the year. That is why we have compiled some advice for finding the best vehicle storage for your motorcycle and preparing your bike for storage.
Finding the Right Motorbike Storage Option
When storing a motorcycle in safestorage, you want to find a storage solution that will protect your bike from the weather. The solution is simple that is safestorage.
Get the Right Storage Unit Size
As for storage unit size, the storage unit is generally big enough to house one motorcycle and any accessories you may have, like helmets or jackets.
There is also an option for short-term vehicle storage with some facilities. This is very useful if you are going out of town or being arranged for a few months, or if you only drive your motorcycle half of the year. If this is your condition, check the facility you are interested in about short-term rental agreements or month-to-month leasing options. That way, you only pay for motorcycle storage when you need it.
Motorbike Storage Pricing
Will be 5*10 to 5*15 according to the storage unit size range for storing your motorcycle up to a couple, the monthly cost will be to store your bike should fit in the price ranges below:
5*10 Storage Unit Prices
If only storing one bike, you should be able to get away with a 5×10 storage unit. In smaller markets, you can find this storage unit size for roughly INR 750/- a month.
Tags: Best Motorbike Storage Unit In Mumbai