November 09, 2023
Simplify Your Move with Safe Storage Units in Chennai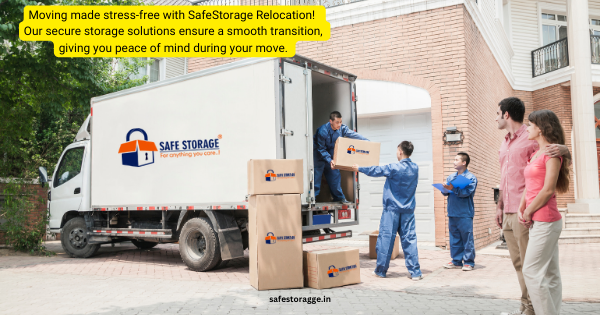 Are you gearing up for a move? If the thought of relocating is causing stress, consider the convenience of safestorage units. Moving house can be a daunting task, requiring meticulous planning and organization. One aspect that often adds to the complexity is dealing with all your belongings during the transition. This is where safestorage facilities can prove to be invaluable.
Moving involves tackling a myriad of tasks, and handling everything at once can be overwhelming. SafeStorage units offer a practical solution. Consider storing items that are unnecessary or temporarily less required in a storage unit. This strategic move can significantly ease the challenges of moving.
2. Enhance Your Home's Appeal for Sale
If you're putting your current home on the market, creating a spacious and inviting atmosphere is crucial. Too much clutter can deter potential buyers. Utilize storage in Chennai to declutter your home, making it appear more spacious and presentable. Safe storage units provide an affordable solution to store belongings during the selling process.
3. Streamline Your Move with Smart Storage Choices
During the process of decluttering your home, you may come across items that are not frequently used. Safe storage units offer a secure space to store these items, eliminating the need to transport everything to your new location. This not only simplifies the moving process but also helps save money.
4. Ideal for Relocations and Job Changes
If you're moving to an entirely new place or changing jobs, and temporary accommodation is a concern, storage in Chennai becomes a wise option. Safely store your belongings while you settle into your new living arrangements.
5. Preserve Your Valuables
For those with precious collections or antique items, safe storage units provide a secure environment. Keep your valuables protected during the moving process.
SafeStorage units can be a blessing for those in need of a seamless moving experience. By strategically utilizing storage in Chennai, you can simplify the process, reduce stress, and ensure the safety of your belongings.
Tags: Storage in Chennai| storage units | Storage Facility Near me |